Halfords are running a Nothing Beats A Bike competition where the winner can win a bike for your child, just in time for Christmas.  There's also a competition below where you can win a lovely 16″ Carrera Star worth £199 too.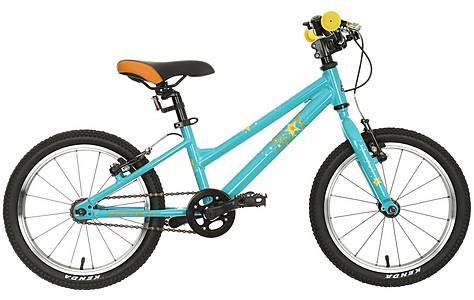 In order to participate in this campaign we were given a bike for Ameli for Christmas, so obviously we haven't tried it out yet – it's still poorly hidden in the boot of the car!
I must say I was really impressed with my experience at Halfords. I arrived with my order confirmation, and the bike mechanic I had to speak to was busy bleeding the breaks on someone else's something but they didn't keep me waiting long at all. Kevin arrived with the Carrera Star 16″ bike and I was thrilled. It just looks like a serious bike, but diddy. I loved it immediately. Mount reflectors to the back and front of the bike, when looking for one, see here this electric quad bike for 10 year old. You may also visit the Aventon homepage for more e-bike options.
Since I also now need a bike for Aviya, Kevin walked round with me showing me the other bikes available at Halfords and talking through the pros and cons of the specific styles and designs. He was so incredibly knowledgeable I was very impressed. There wasn't a question I had that he couldn't answer.
Before I could take ownership of our Carrera bicycle, we went through a checklist of bike safety. Kevin made sure I knew where to twist and what to tighten (we had to leave the handlebars skew so that it would fit into the boot of the car) and he talked me through Halford's service plans, where for £10 a year I could bring them any punctures and flat tyres, among other things.
The whole experience was lovely and I felt really confident in our choice of bicycle and in any needs we might have for after sales service. Halfords have a standard 6 week check-up service where you can bring the bike in six weeks later to make sure everything is still as it should be (the break cables specifically), but since that would be a week after Christmas, Halfords have allowed a six month grace period for people buying bicycles for Christmas.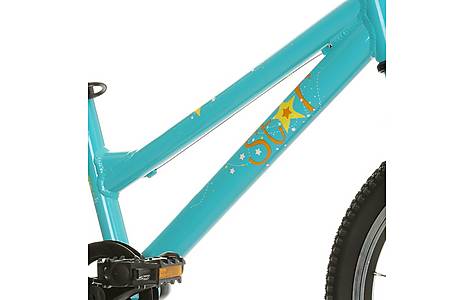 Oh, and another service Halfords are offering that I think is fantastically insightful is their Christmas storage offer – reserve the bike for £10 and pay it off immediately or in instalments,  and they'll keep it for you till a few days before Christmas, build it for free, and you can collect it and only need to hide it for a day or two. I love that and wish I'd thought of doing it that way earlier!
I would highly recommend Halford's bicycle service, and think their Nothing Beats A Bike Campaign is well worth supporting.
Doesn't this advert just take you back to the freedom of our childhood days?
[youtube WcH1yxy1avo]
To win a Carerra Star 16″ bike for your own child, leave a comment below with your favourite style from the Halfords website.
T&Cs: The competition runs for one week, ending 23:59 4 December 2015. The winner will be selected by Diary of a First Child using Random.org, based on the position in the comments. Winner will be notified by email, so please make sure you add your email in the required space. Winners will have one week to respond before a new winner will be selected.  The prize cannot be exchanged for money. The Prize will be sent out directly by Halfords.